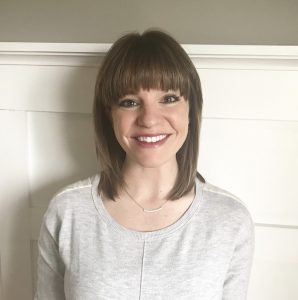 Laura is excited to join the team at SPS!
Prior to joining SPS, she has spent her career as a traveling speech-language pathologist. Laura has remediated speech, language, and cognitive disorders at 12 rehabilitation facilities and with children and young adults of all ages.  She has 5 years of experience evaluating and providing skilled treatment for individuals with Autism, Specific Learning Disability, Traumatic Brain Injury, Childhood Apraxia of Speech (CAS), and Phonological/Speech/Language Disorders.  Laura has helped hundreds of patients and students improve their executive function skills, memory, attention, problem solving, articulation, literacy, and receptive/expressive language over the years.
Laura resides in Zionsville with her husband, Tyler, and their daughter, Claire. She enjoys spending time with family and in the great outdoors!
Education:
BA in Speech and Hearing Sciences from Indiana University 2011
MS in Communication Sciences and Disorders from Texas A&M University 2013
American Speech and Language Association Certificate of Clinical Competence 2013
Contact Laura: lauraloeffelholz@gmail.com