Laura is excited to join the team at SPS!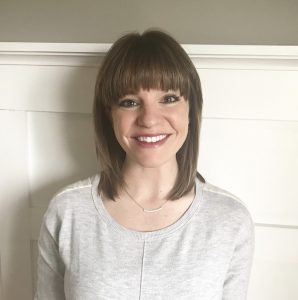 Until now, she has spent her career as a traveling speech therapist. Laura has remediated speech, language, cognitive, and swallowing deficits at 12 rehabilitation facilities in Central and Southern Indiana.  She has also fulfilled temporary assignments in preschool, primary and secondary school settings in Indianapolis and surrounding areas.
Laura has helped hundreds of patients and students improve their swallowing abilities, executive function skills, memory, attention, problem-solving, articulation, and receptive/expressive language.
Laura resides in Zionsville with her husband and baby girl. She enjoys spending time with family and in the great outdoors!
Education:
BA in Speech and Hearing Sciences from Indiana University 2011
MS in Communication Sciences and Disorders from Texas A&M University 2013
American Speech and Language Association Certificate of Clinical Competence 2013
Contact Laura: lauraloeffelholz@gmail.com