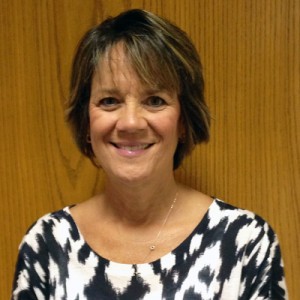 Karen Thomas, M.S., CCC-SLP, CBIST, joined the SPS team in 2013. She has more than 25 years of experience working with children and adults with communication disorders. She worked for Lutheran Health Network, for 19 years, serving as an SLP in acute care, in-patient rehabilitation, and an out-patient rehabilitation clinic with a specialty in brain injury. Karen was an adjunct professor at Indiana University Purdue University Fort Wayne (IPFW) for 9 years.
Karen is a Certified Brain Injury Specialist Trainer (CBIST) and has expertise in the areas of Acquired and Traumatic Brain Injury. Brain injury rehabilitation includes speech and language skills, attention, memory, reasoning, and executive function skills. Important steps of the rehab process include appropriate timing and accommodations as the student re-enters the academic setting.
Education:
Master of Science, Purdue University, West Lafayette, 1981, Speech-Language Pathology
Bachelor of Science, Purdue University, West Lafayette, 1979, Audiology and Speech-Language Pathology.
Advanced Skills:
Differential Diagnosis, Evaluation, goal planning, school/staff education, and organization of transition from healthcare setting to school for clients with Traumatic Brain Injury (TBI) and Acquired Brain Injury (ABI)
Evaluation and treatment of deficits in literacy, reading, writing, and spelling which includes collaboration with the school system
Evaluation and treatment of deficits for the child with ADD and ADHD including speech and language disorders, attention, listening, planning and organization of tasks, social communication, and study skills
Contact Karen:  kt88keys9@gmail.com